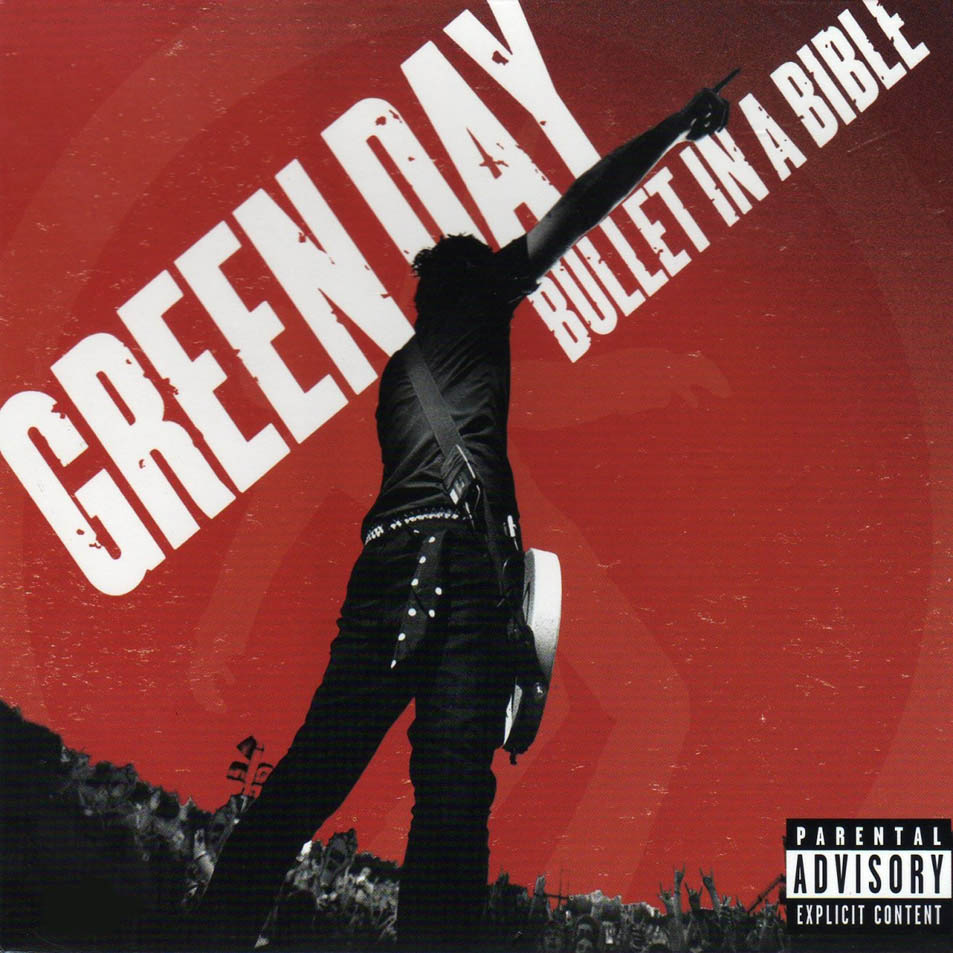 If you asked me how I would describe Green Day the best description I could give you is Bubble Gum Punk. It's like taking everything that the Ramones tried doing and then doing it all fucked up and wrong. I remember when Green Day Came out, and I couldn't stand them. Firstly I was listening to the likes of Metallica, AC/DC, Alice Cooper, and various other Hard Rock/Metal bands at the time, and these guys were cheap amateur Punk. They didn't even have the rawness of the Sex Pistols, the passion of The Misfits, or the honesty of the Ramones. The only Punk bands I've ever been into. I understand and respect groups like Black Flag and other groups that were Punk because they were just being themselves, it wasn't about image.
Flash foward a decade or more after my introduction to these guys and they are now back in front of the music scene and they are rocking it Emo style. The days of the Punk Rock are done and now it's all about a new form of teenage angst. However, it's still just Bubble Gum Punk, but now wearing mascara and trying to say something. I'm fine with that. I wasn't big on American Idiot, but that's just me. Then they release Bullet In A Bible, which is a live album that documents one of the two biggest shows that Green Day have performed in their career, up to that point. Playing to over 130,000 people at the Milton Keynes National Bowl in the United Kingdom. While that should impress me, it really doesn't.
The album opens with American Idiot, a live track that clocks in at 4:32. I thought Green Day was supposed to be a Punk band. I know this is what the media have been telling me for years. But here I am listening to a song that's long, has a cheap guitar solo, and one riff that runs pretty much the entire thing. I mean what the hell. The riff is a bit catchy, though.
Then we move on to Jesus of Suburbia. This song clocks in at 9:23, and this has nothing to do with it being live. I know that the original version is the same damn length, or close to it. That's epic-ish for many normal Rock bands, for a Punk band this is a magnum opus. I do find this song interesting as I listen to it now. The change ups actually make the band sound somewhat musically inclined.
Then it's on to Holiday. Of all the songs I was forced to listen to from American Idiot, this is the one I minded the least. This is just a live sounding version of that song, and it's nothing overly impressive.
Are We the Waiting, is the first song on the live album that clocks in under three minutes. I can understand why so many teens of the time identified with this song. I also understand why this song has been forgotten over the years.
St. Jimmy is some classic Punk styling. In the most basic generic definition of the word.
I have a slight affection for Longview because I like the bass riff, as simple as it is, it a great jam kind of thing that he's got going on, but I will have some fun and karaoke this one from time to time.
If you aren't paying attention it's real easy to overlook Hitchin' a Ride. It just sounds like another classic standard riff being popped out by this band.
I have no clue how much time my friends and I spent mocking Brain Stew. While I listen to this I remember why. In my passage of time I've grown slightly nostalgic about Basket Case. It's sick and wrong to feel this way, but all the same it's at least making the song enjoyable.
From a live perspective King for a Day / Shout is a great live medley. This being Shout written and originally performed by The Isley Brothers, not the one by the British band. It's Green Day working the crowd in a really good way that works with what they like to do.
Then it's on to the one song that makes me hate this band. Wake Me Up When September Ends, was one of the most over played radio ballads I've heard since the eighties. Really this is just like all those power ballads by Poison, or White Lion.
Then it's on to Minority. It's a much better live track than it was as a studio track, you get the true vibe of what the song is supposed to be.
Boulevard of Broken Dreams isn't a bad track in retrospect. It relies entirely on the guitar's tremelo effect.
Talk about ending the show with the most over played song ever by this band. Good Riddance (Time of Your Life) sadly is going to be one of those songs that people remember for a very long time, and it's all for the wrong reasons. Mainly how over played it was that it just got forced into the mainstream culture like a pig on a spit. But it's the perfect way to end the show.
I would never own this album. I clearly don't care for Green Day and my prejudice is showing. On the other hand I feel that I am at least half fair about how overly simplified this band is, while dragging it out way too long at times.
However, to be fair as a live album it works, and if I were into Green Day I would feel a need to own this album, because it would be worth it. I don't score the production well, but that's mainly because this is a very basic live recording I find.
7/10 - content
6/10 - production
6/10 - personal bias